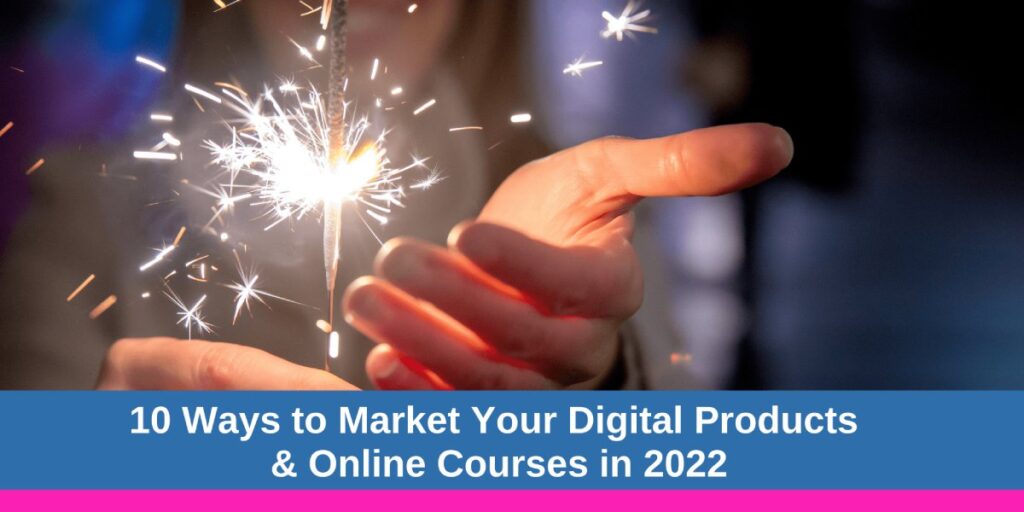 10 Ideas to Help You Serve More People By Selling More Products!
If you have an amazing digital product, such as an ebook, a mini-training, templates, digital planners, online courses or an online membership, you'll want to read through this blog post for the helpful tips and strategies I am sharing!
This is part 1 where I'm diving into 5 different ways to market your digital products or online courses PLUS some resources that go along with each suggestion.
Let me know which marketing tip you'll be trying out!
1.

Do a Freebie Swap!
If you have someone that has a similar audience to your audience, you should consider doing a freebie swap in order to grow your email list and bring people into your world that way you can serve them and then sell them. 🙂
The way this works is you each agree to email your list with an email promoting the other person's free offer (aka your freebie!). The purpose of this is that you each add new ideal audience members to your email list.
When looking for someone to do a freebie swap with, you want to find someone who has a comparable audience size to yours so that it is "fair" for both of you. The reason for this is you may not want to promote to your list of 5000 people and only have your freebie promoted to someone's list of 50 as the results won't be that great for you. 😉
To make it easy for you to find someone to do a freebie swap with, here's a little swipe copy you can use:
Hi everyone! I'm looking for someone who wants to do a "Freebie Swap" with our audiences during [DATES HERE]. The way this works is we each agree to email our lists with an email promoting the other person's free offer/lead magnet. The purpose of this is that we each add new ideal audience members to our email list which can lead to more sales:). 🙂

My freebie is [INSERT FREEBIE NAME HERE], and I'm looking to "swap freebies" with someone who has a similar audience as mine: [INSERT A SHORT DESCRIPTION OF YOUR AUDIENCE], and who's email list is [DESIRED AUDIENCE SIZE HERE or bigger. (My audience size is a little over X people).

Let me know if you are interested by commenting below or emailing me at youremail@youremail(.)com.
2.

Run
Facebook and Instagram Ads
One of the ways that I am growing my digital product business is by running Facebook and Instagram ads to both my freebie and my low-cost paid products.
I recommend running ads to your free offer so that people can jump on your email list and then you can start to form a relationship with them. You can also set up a tripwire to make sales this way too (more on this in a future share!)
I'm running ads to The Profitable Affiliate Program and spending $5ish per day and am adding a good amount of people to my list each week. What's awesome about this is that many of the people who join my list end up buying from me once they start receiving my weekly newsletter.
Facebook ads isn't my area of expertise, so I invested in a few resources to help me learn how to run my own ads, and I recommend you do the same so that you don't waste money trying to figure out ads on your own.
Recommended Resource: I highly recommend you check out Hollie & Company's FB and Instagram Ads Intensive… Money well spent to learn how to run ads specifically for my business and she customized my audiences for me! It is an investment but one that can pay for itself really easily once you start running profitable ads right from the beginning.
3. Post Strategically inside Facebook Groups
I've shared this before in a previous blog post, but it's worth repeating. While posting in FB groups might seem simple, I want to share how I handle doing this in a very strategic and time efficient way because I know it can be really impactful for making more sales of digital products or online courses.
You may know that a lot of Facebook groups post a thread that allows members of their group to promote their free offers, products or services on certain days of the week. While, I know that spending time in tons of facebook groups can be really overwhelming and time consuming, I also know these promo threads will be worth your time when you start making sales from participating in them.
The key to being successful with posting on promo threads is to be strategic about it!
First, you'll want to make sure you are joining FB groups where your target market and ideal buyers are hanging out. You want to make sure to genuinely engage in these groups so you can start to become known to the other members (nobody likes a lurker who only pops up to sell their goods, amiright? ? )
Also, make sure you're joining facebook groups that you want to actively be participating in. While you could join 100 facebook communities just for the sake of promoting your products in their promo threads, I recommend choosing to only belong to a smaller number so you can genuinely participate in them.
Here's what I do to track the promo threads for FB groups I am in:
Every time I join a FB group, I do a search to see if they have a "promo thread" that is posted weekly. (A lot of facebook groups for entrepreneurs do have these, so it's pretty easy to see when they are scheduled for). When I find the promo threads, I do two things:
I grab the URL of the facebook group and add it to a google spreadshee in Column A.
In column B, I put the day of the week the promo thread was posted.
After that, each day I can open up my Google spreadsheet, sort the spreadsheet by day of the week it is, and then I go directly to those Facebook groups to post my freebie or product inside the promo thread comments and to respond to other's posts where I can be of service.
Now, does this strategy add up to thousands of buyers and hundreds of new people on my list?
Umm, no.
But it does consistently help me to add new people who are interested in my products or services to my list and/or sell a few products here and there and helps raise brand awareness for CYAP.
If you think about it, if I sell one of my $97 digital products a week doing this strategy, at the end of the month this is $388 dollars. All from spending a few minutes each day sharing about my products or freebie inside of my favorite Facebook communities in a very strategic way.
So, you see, this is a super low cost way to market your products or courses…It will just cost you about 10-15 minutes of your time each day.
4.

Be a Guest on Podcasts
One of the fastest ways I've grown my @createyouraffiliateprogram brand is by being a guest on people's podcasts. I've been lucky enough to be featured on a few podcasts and interviewed inside a few memberships for people who's students want to learn about affiliate programs. This has been a really quick way for me to build my email list and has resulted in a few sales from each interview I've appeared on, too.
What's really great about this is that it allows me to share my expertise without costing me anything other than a little bit of my time.
If you're thinking this strategy won't work for you because you are too shy to be live on a podcast or video training and writing is more your style, consider guest posting on someone's blog.
The key here is to look for podcasts, blogs or groups where your ideal buyer or target audience is tuning in and then reach out and share with them why having you as a guest would be of value to their audience.
I've found some really great blog posts that give advice on how to pitch yourself as a guest on podcasts, and I'm sharing those :
If pitching yourself on podcasts is a tactic you will implement this year, drop a emoji below!
5.

Try Guest Blogging
Want to be a guest but don't want to be on camera or audio? If you're wanting to pitch yourself to other's blogs or media publications because writing is more your style, I highly recommend you consider guest posting on other's blogs or pitching your story ideas to media publications. Guest blogging and posting is an amazing way to get in front of audiences without having to spend money on ads and can actually help to grow your email list quickly, which can leads to more sales of your digital products or online course.
Recommend resource: Check out Overnight Rockstar webinar training. Susie Moore is the expert when it comes to pitching yourself to the media and on blogs, and I can't recommend her training highly enough. (Full disclosure: I work with Susie and her team, but I would highly recommend her training even if I didn't!)
I highly recommend you try out one of the five tips above in order to sell more of your digital products and online courses!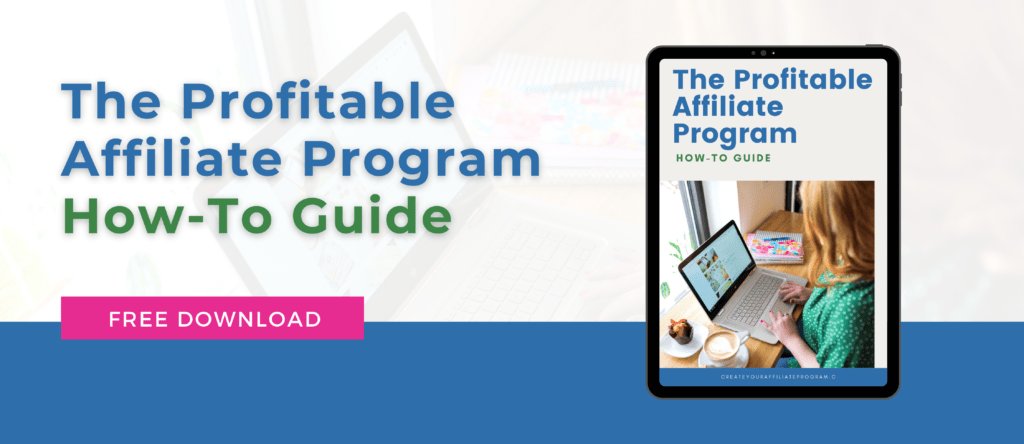 ---