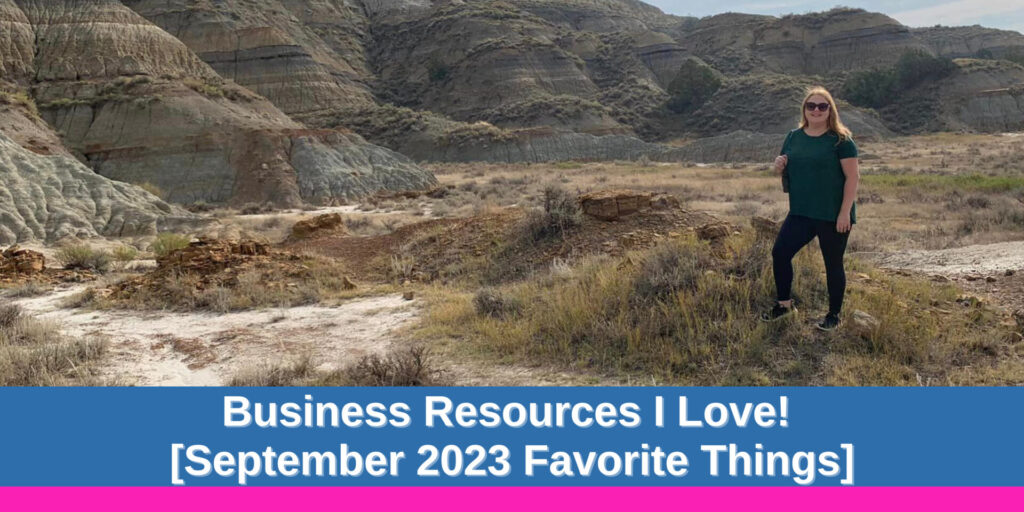 I'm back with my monthly "Favorite Things" post to share with you for September. If you're new around here, I also want to say a big WELCOME! And secondly, know that this post is a monthly glimpse into what I'm doing and buying for my own business.
As always, I hope you'll enjoy reading through this post, and will take time to check out all the resources available to you! 
Favorite Business Resources
Create a $9 product this week – it's easy and this strategy will show you how.
One of my favorite things I've ever created in my business is this: a little extra moolah.
Set up a tripwire to start earning when people opt in for your email list. Here's a template for a tripwire page I love.
Need to set a budget for yourself so you can keep more of the moolah you earn? Access this template.
Have you checked out The Productive Entrepreneurs Club? Lucy is one of my favorite online entrepreneurs and I know her membership is so needed!
Get Ready for Black Friday
Recently on the blog I shared the 4 Steps to Skyrocket Your Black Friday Sale with Affiliates. This post is a must-read if you want to increase your sales during Black Friday.
Speaking of Black Friday…. Head over here to learn How to Actually Get Your Affiliates to Promote Your Black Friday Sale.
Want to know how to pitch potential affiliate partners? Grab this template.
If you're unsure of what emails to send to your affiliates about your Black Friday Sale, or when to send them, sign up for the Prep Your Affiliates for Your Black Friday Sale Template Pack. This template pack gives you the exact emails you will take and customize and then send your affiliates for your Black Friday Sale so that you will be ready to hit the ground running with affiliates to sell more of your courses or products this holiday season!
** Please note – this post contains affiliate links, but I only recommend products and resources I use and love myself!